Welcome To Our
Service Center
Currently we have two workshop, one is in Haling Tharyar and another one is Mingalardon. Light and Medium Truck Service Bay is about 4000 sq ft and Medium and Heavy Trucks Service Bay is 4000 sq ft. We have enough car park. We have experience and well train mechaniscs. We Service passenger cars, commercial truck, and trailer. Our service are as follow:
Engine oil change, auto oil changes.
Transmission oil and differented oil change.
Engine, transmission and differential overhaul service.
Diagnosis service.
Trouble shooting.
Service Brake Clutch System
Service cooling & Fuel System
Service Suspension System
Preventive Maintenance (Eg . apply grease , adjust for belt , adjust brake shoe .. etc)
Air Con renovation service also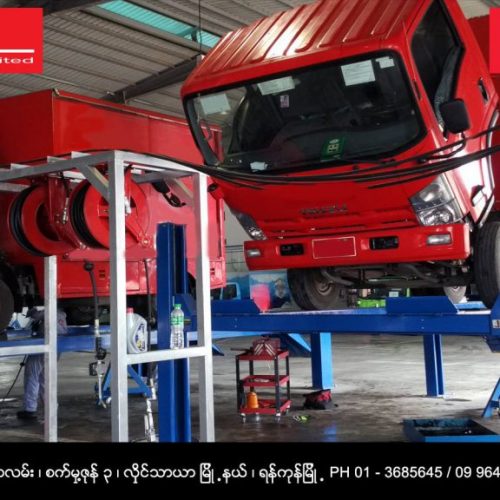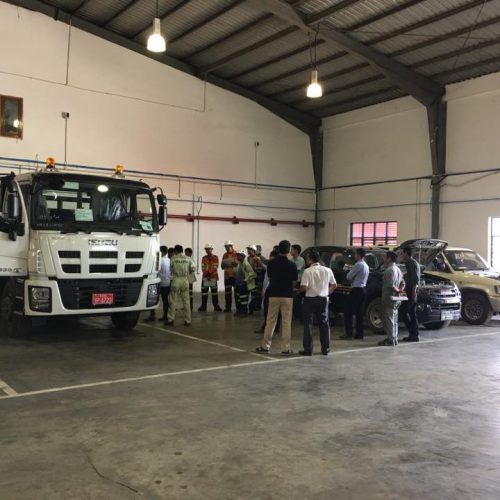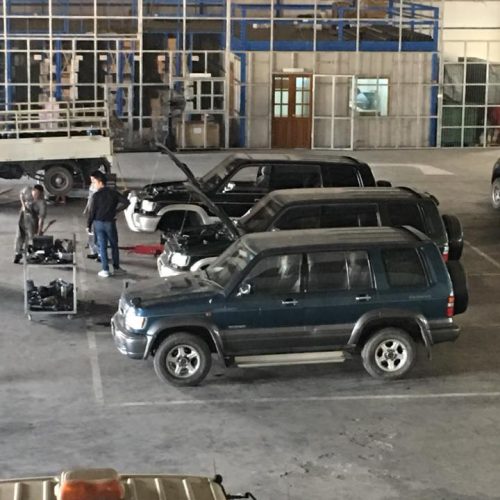 We have isuzu genuine parts especially for model NKR66,FRR34,NPR ,TFS (pickup) UBS (Bighorn) ,EXZ Bighorn available parts are
Rail Sensor , throttle ASM , Thermostat , Coil Spring , air cleaner , Rod , Track center , Leave ASM , Relay .
NKR
Absorber ASM , Crank Shaft Sensor ,
TFS
Suspension parts , Engine Oil filter , fuel filter , Actuator , Transmission
FRR
Available parts are head lamp , king pin set , water pump , oil pump , belt , nozzle , clutch disc , clutch bearing , etc …
NPR
Head Lamp , Nozzle , Clutch bearing , Generator ASM , water pump , etc …
EXZ / CXZ
Nozzle ASM , INJ , Absorber , Air Dryer , Engine mounting , pressure plate , Engine control unit , Transmission pump ASM